Jake McCarthy takes us through some of his favourite memories of his football career so far via social media.
1. It was obviously a great experience to play against a great side, such as AC Milan. It's one of the highlights of my time being at AFC Bournemouth.
2. Firstly looking at the photo, I'm thinking "that is one shocking barnet", but it was a very proud day for me and my family after all the years of hard work getting to that point. To sign a 2-year pro with AFC Bournemouth was a very proud moment indeed.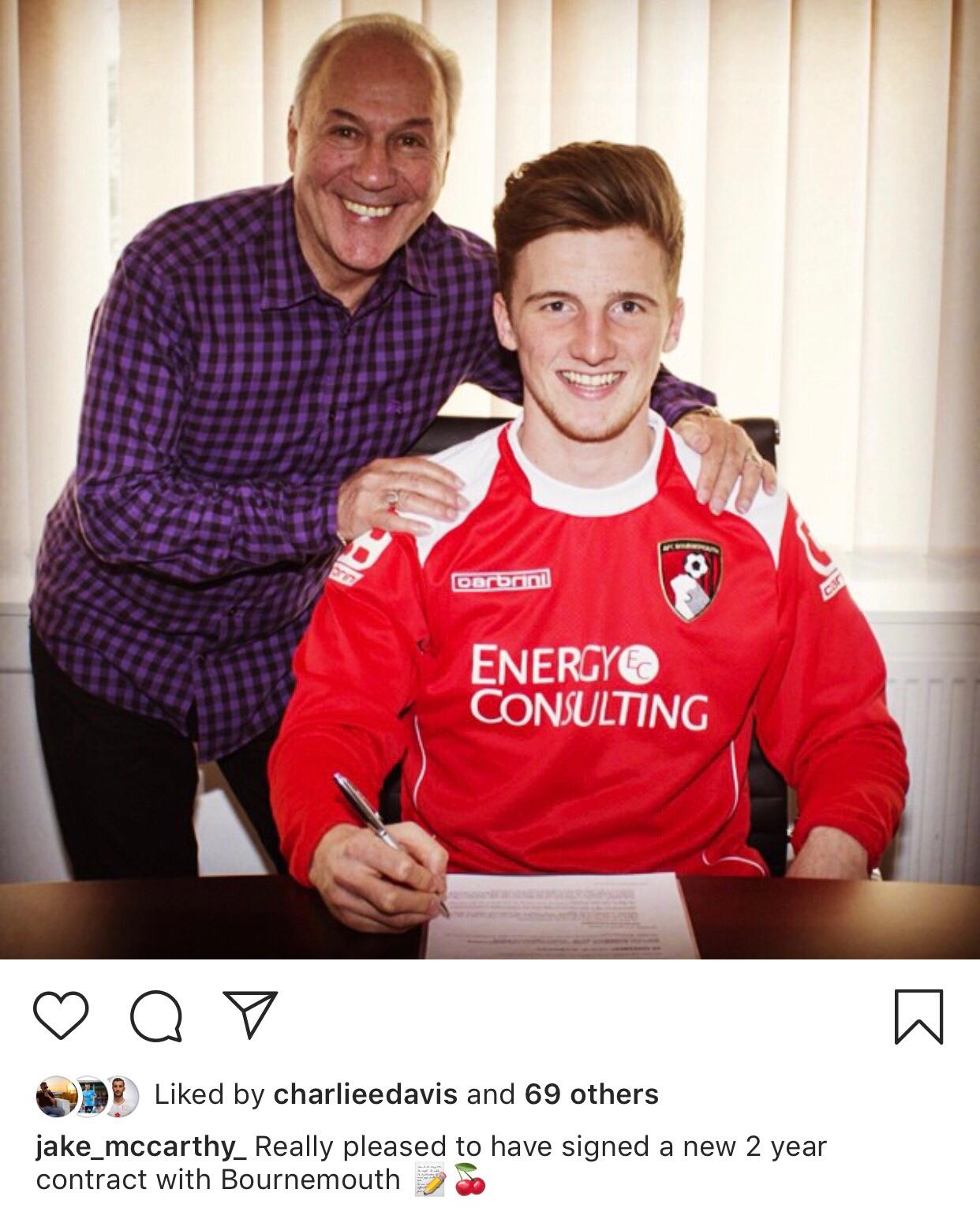 3. I like to give back to my followers on Instagram with a few funny captions here and here… I just saw the picture and I've obviously sent him for a hot dog with the ball roll, so the caption felt right!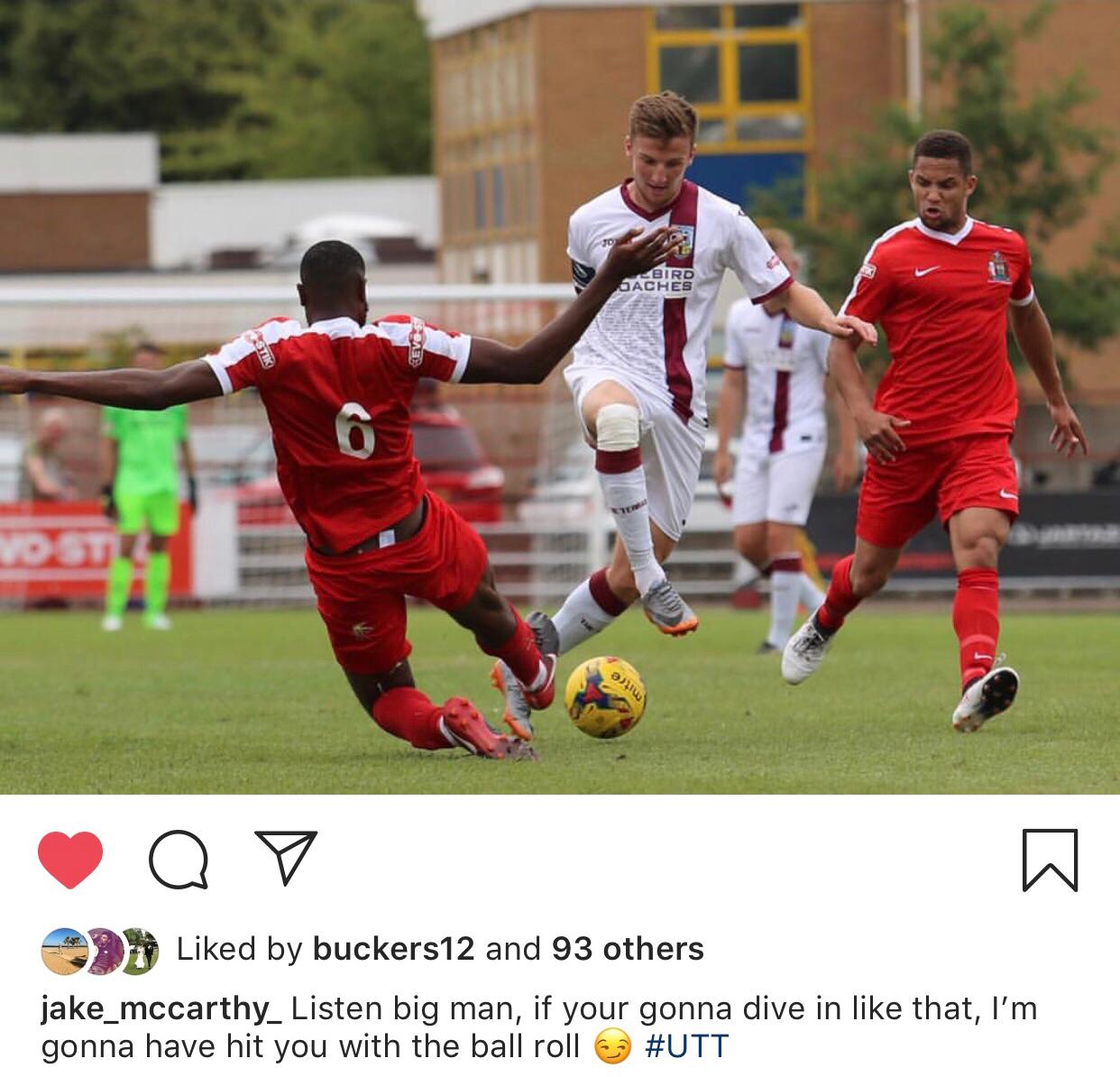 4. This one really went off on the social media side, hitting 123 likes was a great return! I have plenty more witty captions up my sleeve.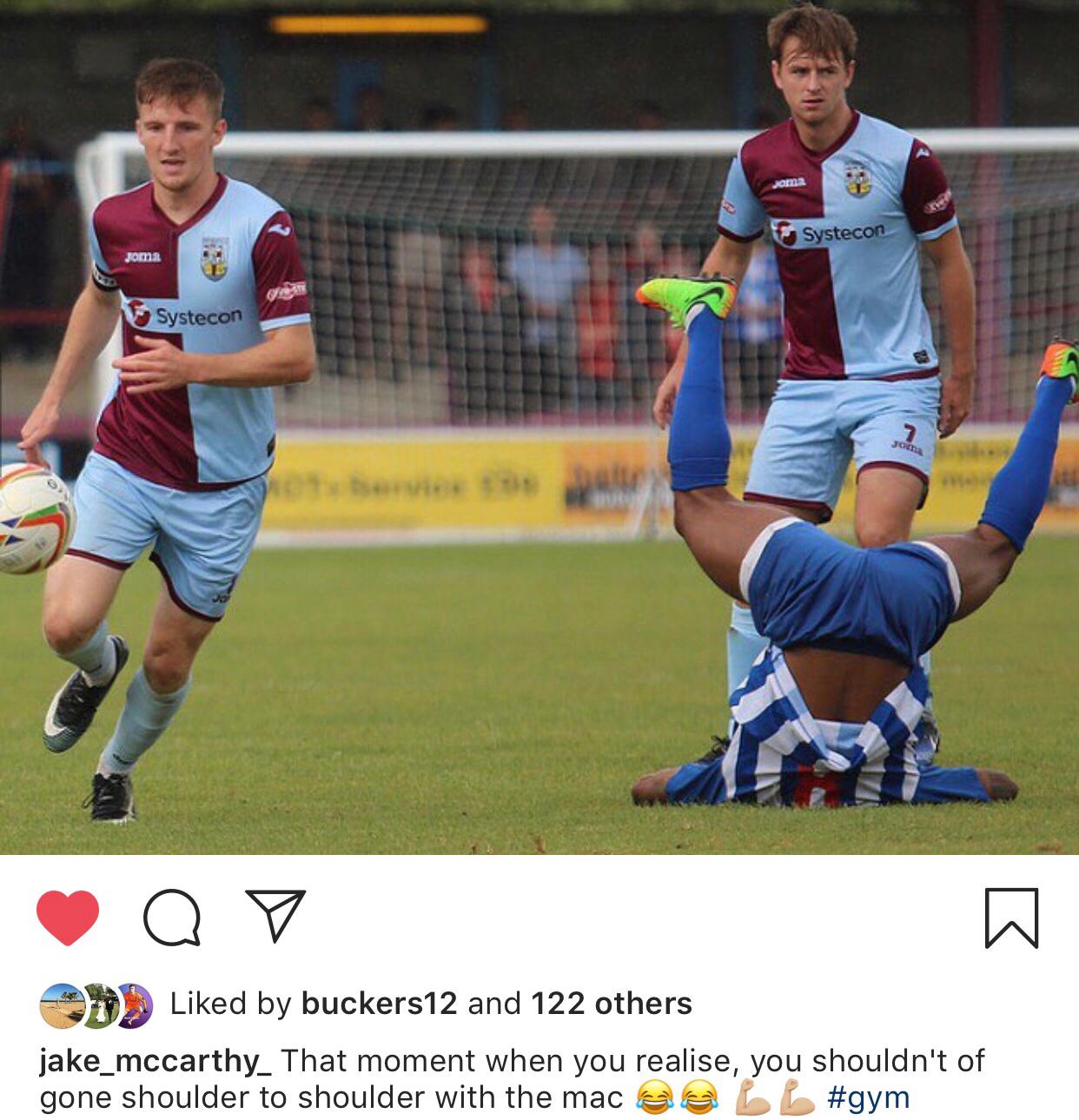 5. It was a great feeling lifting that trophy after a long season of hard work. Lots of ups and downs and we left it to the last day to get promoted, but it was all worth it in the end. Players, staff, and fans were excellent which had a massive part in us winning the league.
What a feeling waking up this morning @theterras 🥇🏆 CHAMMPPPIONSSSS !!!!!! can't thank everyone enough for all the support over the last two seasons , to have nearly 3000 see us lift that trophy at home yesterday was special .Throughly deserved in my eyes. #UTT

— Jake McCarthy (@JakeMcC_17) April 28, 2019