Chris Bousfield is the latest fan to join our Terras Abroad series. Chris has worked around the world and is currently based in Bangladesh. He's a familiar face at the Bob Lucas Stadium and often volunteers as a steward when he's back home.
Whereabouts in the world are you and what took you there?
When the flights allow me to I work in Dhaka, Bangladesh. I have been there for 2 years now working as a contracted Security and Risk Analyst for the British High Commission Dhaka (same as an Embassy).
How long have you been a Terras fan and what's your earliest Terras memory?
My earliest memory was going to a match with my dad when I was about 7 or 8 (can't remember much about it except I missed a goal and realised then live football didn't come with replays! I started watching the Terras regularly in about 1985 with a school mate, Simon – from that point I've been addicted, so 35 years now!
Have you started supporting another team since you moved to Bangladesh?
Although football particularly the Premier League, with all the games on TV is really popular, the local standard isn't great and not on TV, so no as it would be like watching Dorchester every week!
How do you keep in touch with happenings at the Bob Lucas Stadium?
The online broadcasts are great and love to use them, along with the Forum, but I'm also part of the stewarding team when I'm home, so get to chat loads about the club with mates from there.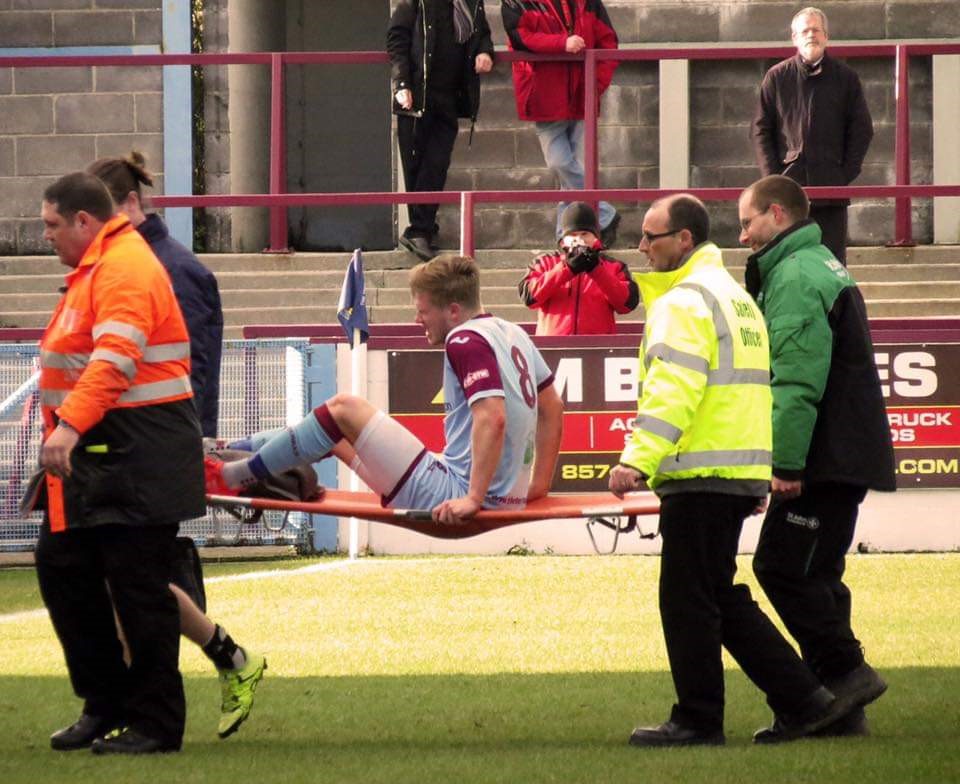 Do you get back to the Bob Lucas Stadium much? Being on the other side of the world I guess it's not that easy?
I get regularly "Breather Breaks" as Bangladesh is considered a hardship location (massive pollution, poverty and security restrictions) so when I'm home you'll see me as part of the stewarding team (which I love to do as its good fun and we think we do quite a good job!), so I normally get 1 or 2 games in each trip home
How did you follow the Farnborough game at home last season? Did you get up in the middle of the night?
I was five hours in front at the time and had as many online portals going as possible, when the goals went in I think the whole block of flats where I live knew about it! I've seen previous promotion seasons but last season was something else, although as we work a Sunday-Thursday week the next morning I was feeling "jaded" for some reason!!!
Have you ever bumped into another Weymouth fan in Bangladesh?
Not in Bangladesh, but did in my previous role in Hong Kong. I have met lots of people who follow non-league football and know about the club – with a lot recognising the club towel that is normally on my poolside lounger (I know it's a hard life).
How do people react when you tell them you're a fan of Weymouth?
Once they realise that I don't follow anyone else and/or ask Who? Most true football fans will talk about the differences between "big teams" and non-league.
And finally….imagine we draw Yeovil at home in next years FA Cup/FA Trophy, or league (who knows what's going to happen!), would you fly back for the game?
Flights on ready on stand-by! I'm of the "age" that still see Yeovil as our big rivals, with Dorchester just being a recent temporary rival so that would be a huge game and one not to miss.
Thanks for your time, Chris! Great to see that the Terras towel is a hit with our international fans!