We recently spoke to Duane Street from Prototype Electronics about their sponsorship of the Women's team home kit and training kit, and how he started following the Terras.

Can you tell us a little bit about Prototype Electronics?
We are a company of approximately 70 people, we provide an electronic circuit board / cable assembly service for all industries, big, small, local and multi-national.
Our total dedication to service and top quality, along with the competence of our staff is what has enabled our growth over the last 10 years.
I started the business in late 2010 with a colleague. We set up in a small unit with an old 'pick and place' machine (purchased off Ebay), a few tables, tools etc and very little else initially!
We didn't have any customers of our own, so we had no choice but to spend all of our time on the phone, trying to drum up business. After a few months we started getting in some regular work and things, finally, started moving forwards.
Within a couple of years we had taken on a second unit, and 3 years after that we had moved everything in a brand-new purpose-built larger unit.
Fast forward to today and we have since built a complete office suite, installed a new 2,000 sq ft mezzanine and elevated canteen, all inside our existing unit.
We now have two smaller units in addition and are planning to move all of our stores/ goods-in to a further brand-new unit, later in 2021.
My role has certainly evolved through the years. From hands-on operating when we got started, to procurement / quoting as we grew. Now, thanks to our very capable senior management team, much less involvement in the day to day running, my main focus is on maintaining an overview of the company finance and on the front end of the business.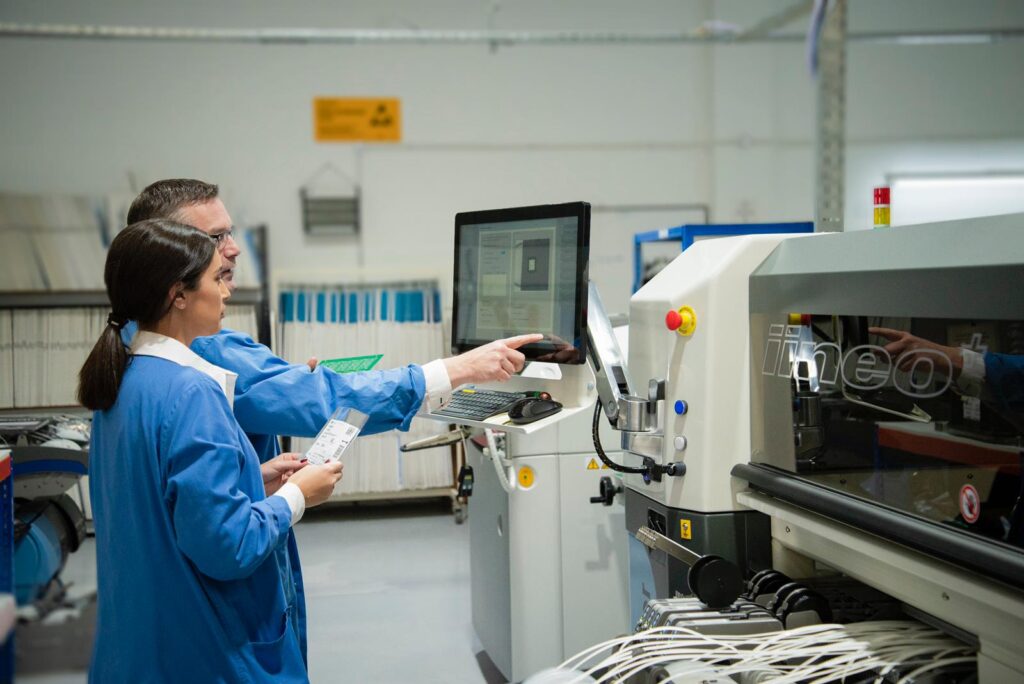 How long have you been following the Terras?
I have to be honest and admit that I support two teams with an equal passion, Spurs being the other one. Albeit, that itself came from a Weymouth FC connection. My dad (who absolutely hates football) took me as a 12-year old, to watch the Weymouth v Tottenham friendly at the old Rec. I got see the likes of Ossie Ardilles, Ricky Villa, Garth Crooks and Steve Perryman. And I was hooked on Spurs from that day onwards, Weymouth had to wait another 15 odd years for my attention.
I spent a lot of time in London around 1997 and 1998. Good timing as it turned out of course. I ended up attending a few away games around the capital, like Chelmsford, Fisher, Welling, Erith and most memorably, Baldock!
In more 'normal times' I watch most of the Terras home games, along with at least half a dozen Spurs home matches a season as well. I am certainly looking forward to things getting back to something more 'normal' next season hopefully!
We're really pleased to have a women's team again after so many years. What made you decide to sponsor the team?
The club manager Natalie (Anderson) contacted me (I know her from when she used to help run a Cougars youth team that my son used to play in, and that I used to sponsor), she asked if I was interested. As soon as I saw that the main sponsorship package was available, I decided that was for us. I think it is a very positive and progressive thing to be associated with and we had a lot of people at work who were looking out for the results whilst the ladies were playing.
Were you been able to watch any of the Weymouth FC Women matches before lockdown?
No, not yet, but I do intend to do this at some point once they are back up and running.
The Women have just completed their amazing Lap The Map challenge. Did you follow their progress and what do you think of the link-up with Refuge?
I have indeed been following it on Facebook and must say what a fantastic and inspiring thing it is that they are doing. Refuge is a very worthwhile cause, we actually donated our Christmas Party fund last year to Centrepoint, a charity that looks after homeless youth.
And finally… Stephane Zubar is a fully trained electrician, but which Terras player (past or present) would you least trust to wire a plug?
I wouldn't have a clue about the other players. But I would imagine having such a lively character like Stephane around to re-wire your house must be good fun!